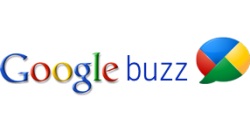 On February 8 2010, 106.5 million viewers sat in front of their TV screens to watch Super-Bowl XLIV. In the third quarter of the most watchable game in the United States, Google launched its first Super-Bowl ad, demonstrating the company's search functionalities. The ad created a lot of "noise" on Twitter, mainly by people who criticized Google for its lame attempt. Videos were made mocking Google, Hashtags were created on Twitter discussing and mocking the ad, and Blog posts were written left and right about Google's ad.  People did exactly what Google expected them to do, they tweeted about Google, they mentioned the name Google in their blog posts, and they even talked about it at work with their colleagues. Google's brilliant PR plan was working, and it was time for Google to shout back. The masses were ready to listen.
On Monday February 9 2010, less than 24 hours after the Super-Bowl game,  Google officially announced its entrance into the Social Media Sphere by launching Buzz. By Wednesday February 11 2010, two days only after it was officially launched, tens of millions of people have checked Buzz out, creating over 9 million posts and comments.  On top of this, there were also 200 posts per minute from mobile phones around the world. Brilliant marketing!
It is too early to tell, regardless of how impressive this data might be, what direction Buzz will take. What I can say at this point is what I think about Buzz thus far:
The Good
Sharing on Buzz is much easier than any other social media service available out there. Pictures, videos, maps, and files can easily be shared in a few easy and fast steps (hmm, a sign to Facebook?).
Unlike Twitter, replies are easy to follow as they appear under the original Buzz. In a way (no surprise there) it reminds me of Google Wave.
Notifications are easy to find, although I do have an issue with this topic that I plan to cover  next.
It has a huge Inbound Marketing potential, simply because information is delivered to our Inbox constantly. We can choose to erase it, but before we do so we still get a chance to read some of it. Companies that use Inbound Marketing the right way (Like this company), will have no problem getting attention from its followers.
The Bad
Unfortunately, there are many flaws that need to be addressed by Google,  but I am hoping it won't be long before Google fixes them (there are already some major improvements taking place as I am writing this).
No direct tweet. This is probably the most frustrating flaw I think Google should address. In fact, there is no way to choose which social channel one prefers to use. It took me an entire day to understand how the Twitter function worked (even though I did set my Twitter account in the Buzz settings).
There is a significant delay with Tweets showing up on the Buzz stream, sometimes up to 5 hours! This is something that in the world of Social Media is unheard of. It almost seems to me Google is trying to push users to use Buzz directly, and not "migrate" to other social sites.
One needs to have a Gmail account to operate Buzz. No Gmail, no Buzz. Isn't that a bit pushy by Google? I am not sure if Google got scared of Facebook's ultimate plan launching its own Email service, but to me it is a bit limiting.
There is no tutorial videos/posts by Google. I know it has nothing to do with Buzz per se, but it does reflect something on Google as a whole. I personally learned about Buzz functionalities by using Twitter hashtags like #googlebuzz, and #buzz.
The Ugly
Design is something that is very subjective, thus I do not intend to discuss the design per se, but more like the way interaction appears on Buzz in the eyes of the user.
The more people you follow, the more crowded and "noisy" your stream looks. It feels and looks like a social "soup", with topics vary from Tech to marketing to private mundane messages. This to me is something that can be fixed by simply creating "lists" (the same lists Twitter and Facebook use) that can help organize and categorize  contacts.
There are too many changes that need to be done in the settings section. A service should be something that is easy to use, and not a "seek and hide" procedure.
There is a lot of information floating in the buzz stream that some users might not want to share with others. This function was uncleared to a few people I spoke to, and some of the "private" chats that were taking place among users were actually "public" for all to see and read. You can change this function in the settings, but it should have been clarified by Google from the onset.
In sum, we need to keep in mind that Google is a Data company, and not a social media company. If Google wants to succeed in this already competitive crowded market, they will need to listen and implement some of the changes users are "buzzing" about. And, because it is such a fast moving market, they will have to act fast if they plan to stand side by side with social media giants like Facebook and Twitter.  I have to admit that I am quite excited about this service, simply because it introduces progress and innovation in the way we interact online, and with that in mind I do look forward to experimenting more of what it has to offer, preferably during this coming weekend. Hmm, does it make me a social media geek?
What is your take on Buzz? Did you like it? Are you currently using it? I would love to read your opinion.